So easy to use...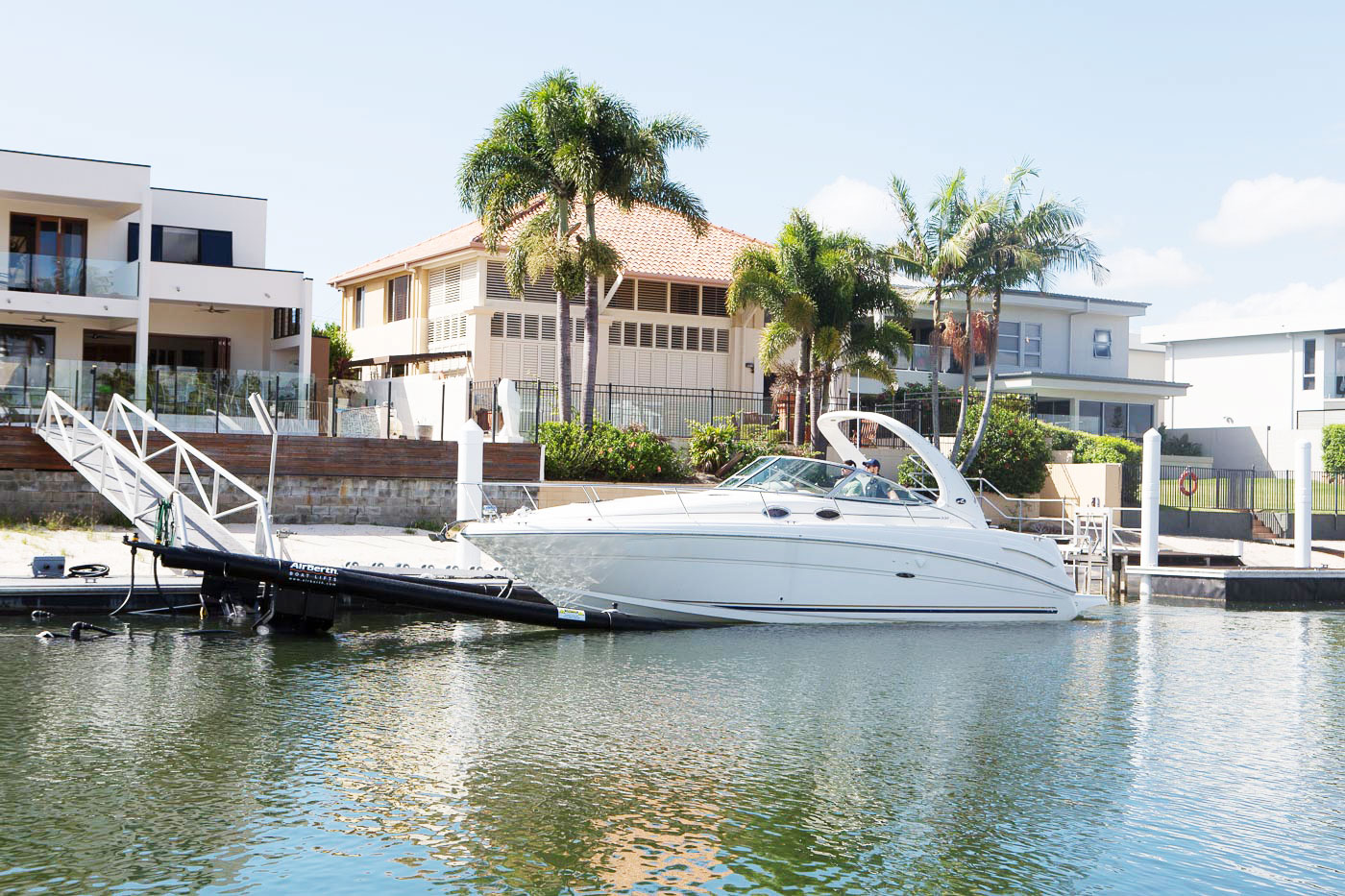 Drive your boat onto the submerged AirBerth. Fit positioning ropes...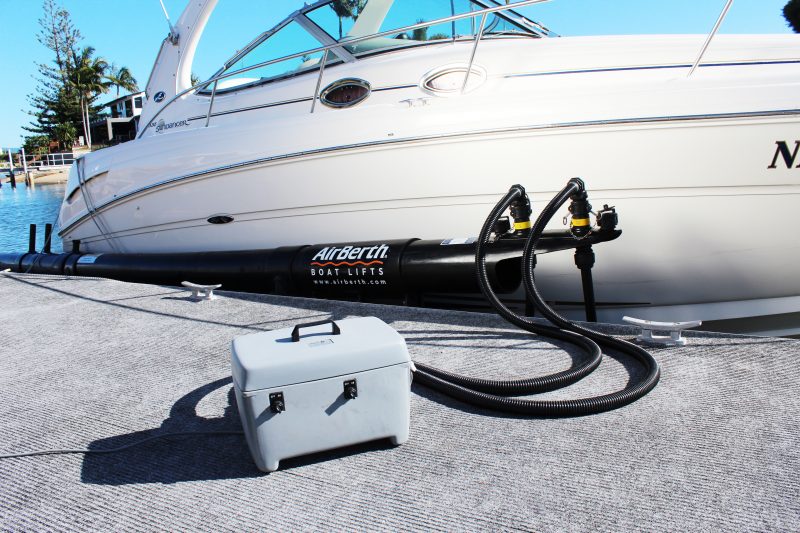 Attach hoses from the portable Blower Box air control to displace water from primary floats...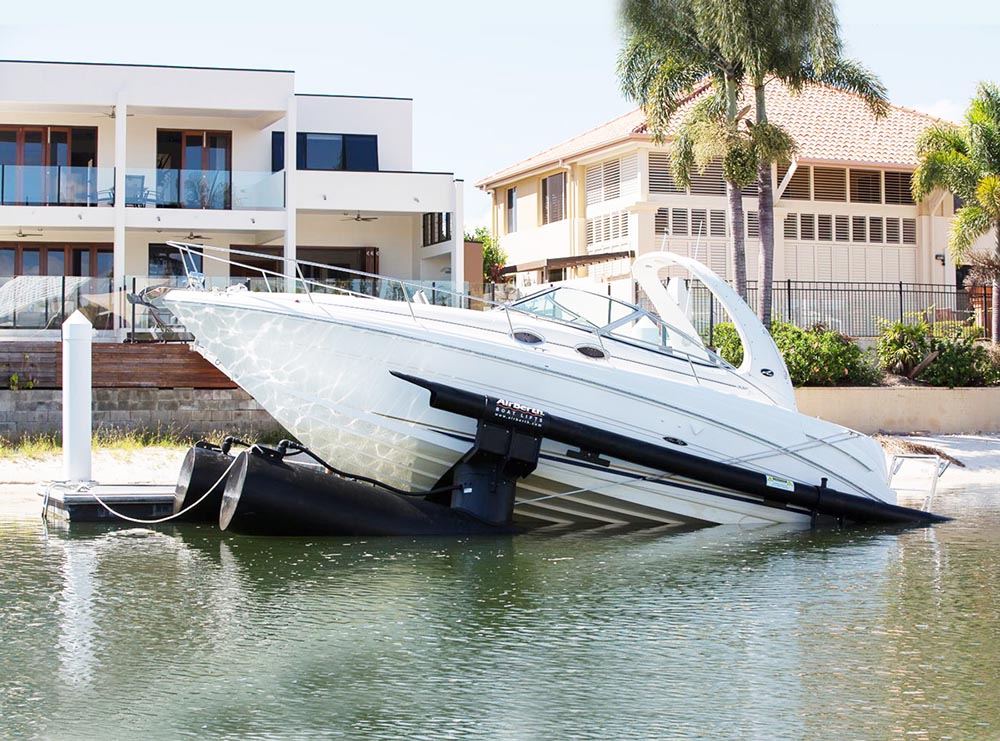 Within minutes, the boat will centre itself, the AirBerth will shape to your hull and totally rise above the water...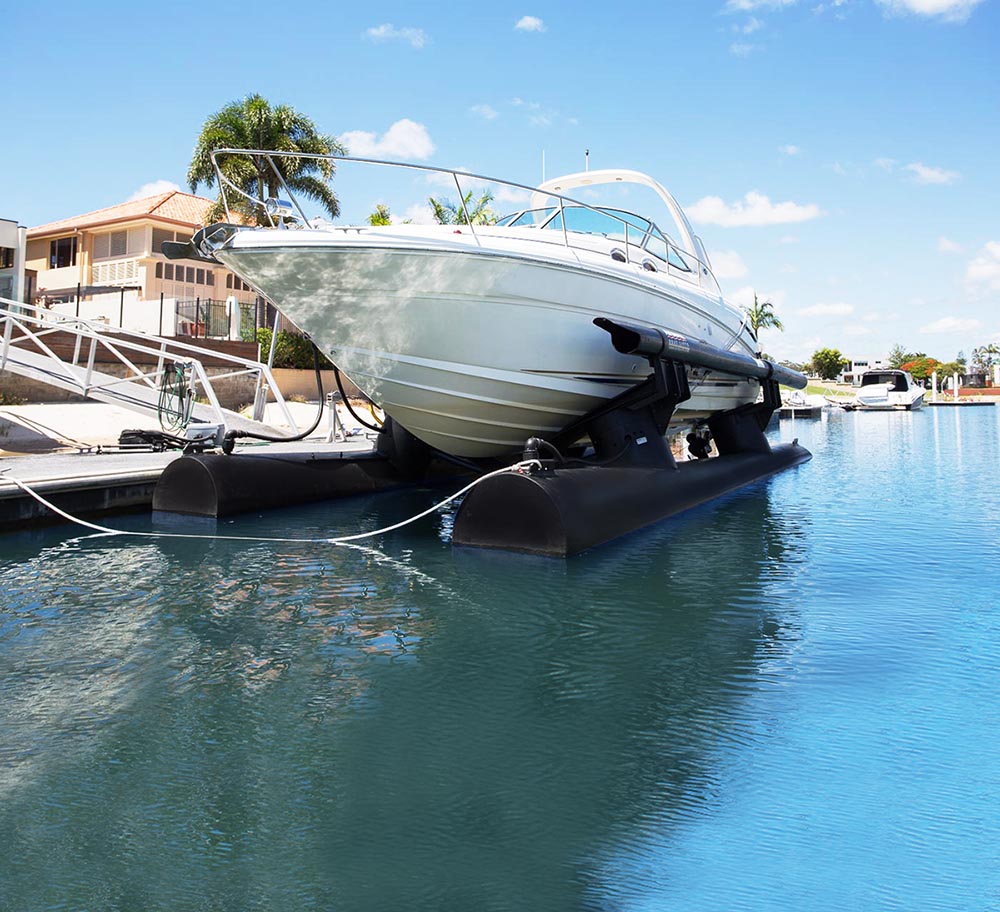 Your boat is now safely stored and you can climb on and off the boat with improved stability.