Building on our commercial success, we are proud to have delivered the largest Catamaran lift in Australia to Queensland National Parks.  This C1500 is destined to raise the "Spoonbill", a custom built aluminium barge to help Queensland National Parks Service to manage the marine parks in the Moreton Bay Area.
Queensland National Parks have been long time customers of AirBerth Boat Lifts, with previous deployments to Cairns, Townsville, Magnetic Island, Gladstone and Manly.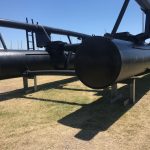 Measuring 11.5m (L) x 5.4m (W) x 3.6m (H) the C1500, which has a 15,000kg lifting capacity, for this particular vessel was a sight to behold.  Normally, we can assemble an AirBerth within a few hours, however due to the immense nature of this lift, it took two of our installers a full day and a half to make the unit ready for launch.
Assembly was performed at the Royal Queensland Yacht Squadron, who launched the C1500 with their special sublift.
Once in the water the C1500 was towed a short distance to its final destination in front of the Queensland National Parks base in Manly.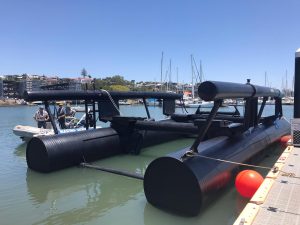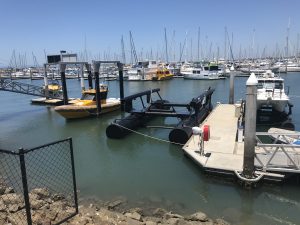 The "Spoonbill" is in the final stages of completion and we look forward to seeing it up on the AirBerth soon.